Cressi Dog Life Jacket:
full safety.
At the sea or at the lake, in a boat or on the beach, the Cressi Dog Life Jacket ensures you and your dog absolute peacefulness for relaxed moments.
The most advanced technology and the quality of materials used by Cressi are the ideal support for hours of fun and happiness.
Fun without worrying.
Fun without worrying.
DOG LIFE JACKET – LIFE JACKET FOR DOGS
Available in 7 different sizes
Facilitates floating
Facilitates swimming
Maintains a correct swimming position
Total freedom of movement in and out of the water
Ergonomic design
Reinforced ring for the leash
Comfortable handle (three in sizes L and XL) to facilitate the recovery of the dog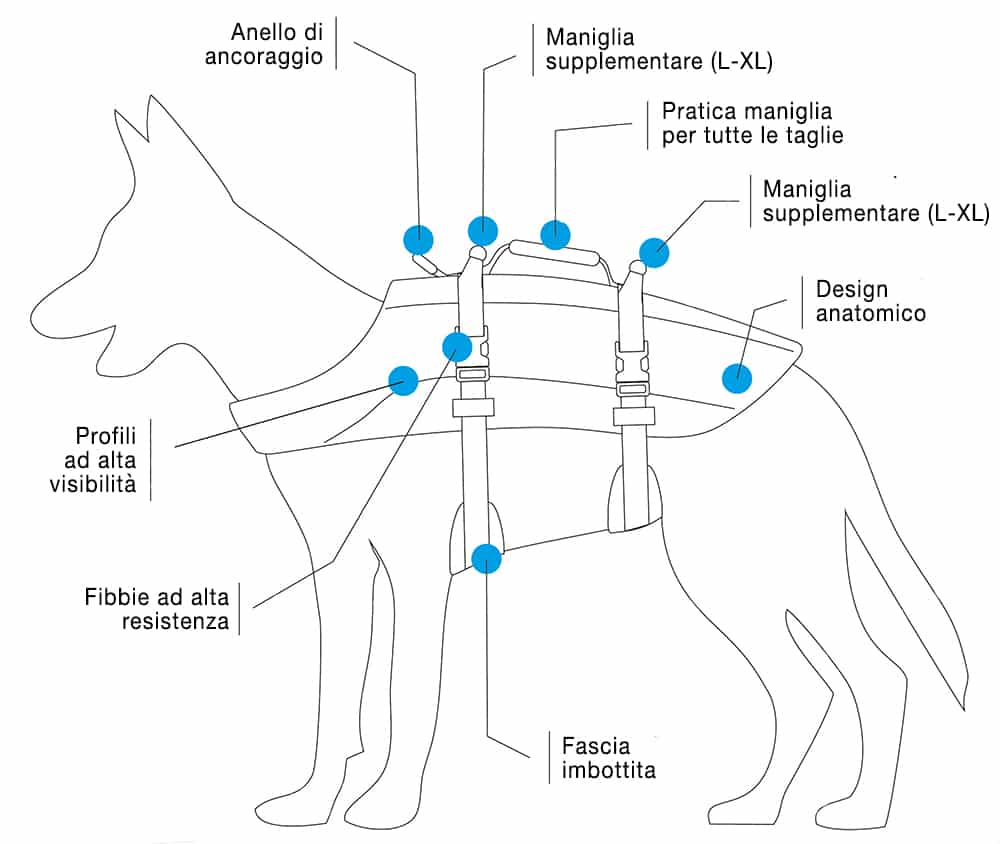 Watch me swimming!
How amazing is swimming! Moving freely in every direction and without any danger. Floating is easy, tiredness never comes: the fun is too great to stop.
Everyone can see me with these bright colors. They smile. And maybe they envy me a little bit!