Cressi Dog Wetsuit:
endless fun.
Research and quality of the Cressi brand are now completely dedicated to your dog.
The Cressi Dog Wetsuit protects him from the cold in the water and guarantees him and you unforgettable moments of fun.
In the water. Safe and warm.
Available in 11 different sizes
Reduces thermal dispersion in the dog's body
Facilitates floating
Reduces the risk of swimmer's tail syndrome, due to excessive cooling of the dog in the water
Wrap-around design for increased comfort in the water
Comfortable full-opening zipper on the back, which facilitates dressing
Made in Italy by Cressi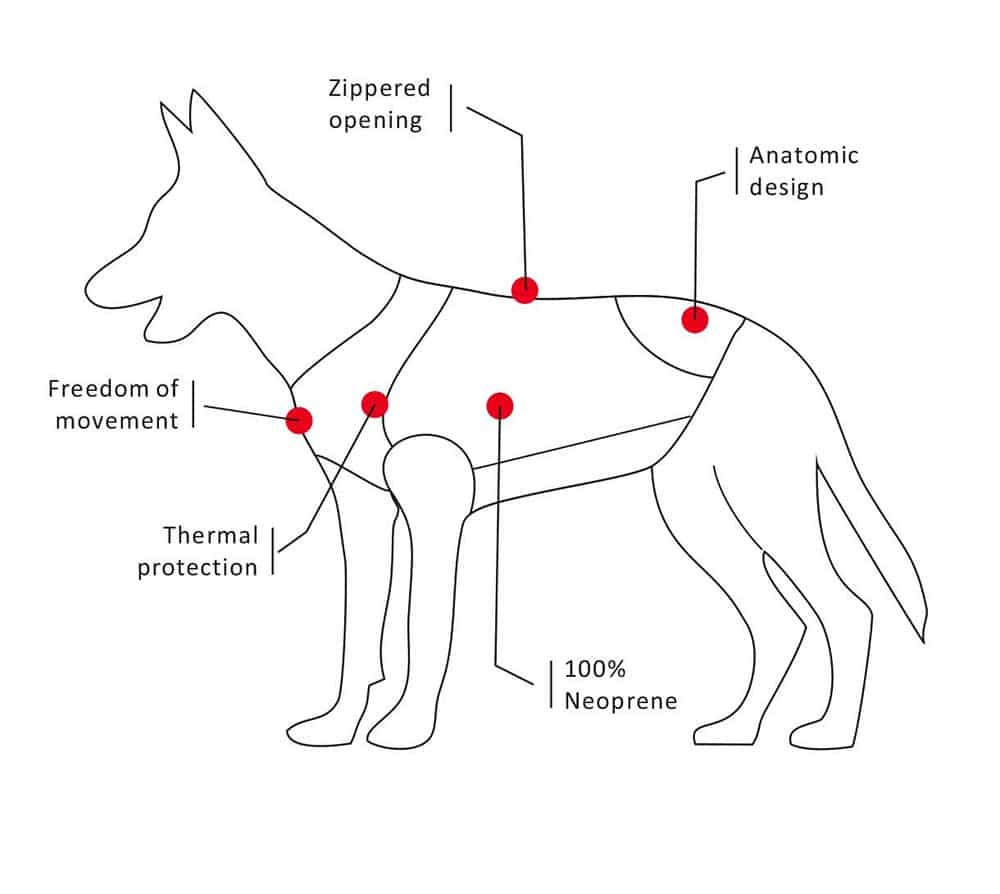 Watch me playing!
Moments of pure happiness. The kind you wish would never end and that you will remember forever.
Endless dives, great swimming, sprints in the water, a bone to pick up even here! And the two of us always together, inseparable even in the sea, lake and pool!